Anna-Lena Rose started working as a research assistant at the Professorship of Higher Education in February 2016. She is a PhD student at the Department of Business and Economics, conducting a doctoral research project with the title "The emergence of interdisciplinary structures in academic project settings – A case study of inclusive teacher training at a German university".
Publications and Conference Contributions
Location & approach
The facilities of TU Dortmund University are spread over two campuses, the larger Campus North and the smaller Campus South. Additionally, some areas of the university are located in the adjacent "Technologiepark".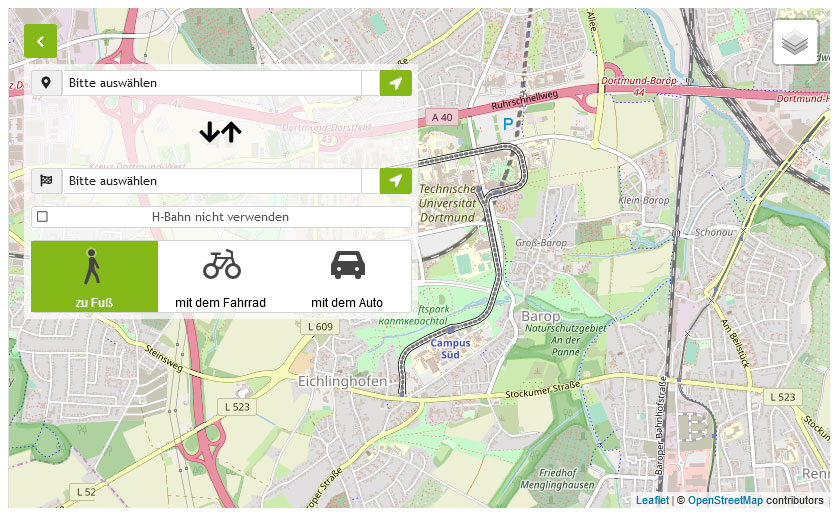 Zum Lageplan