Journal Hochschuldidaktik
Themen, Tipps, Informationen, Lehrangebote, Beratungsangebote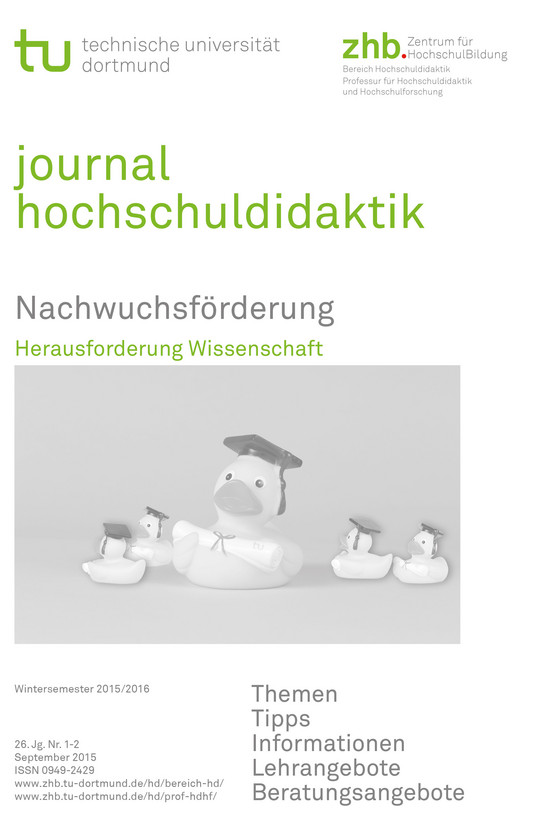 The Journal Hochschuldidaktik was collectively published by the Professorship of Higher Education and the Department of Academic Teaching & Faculty Development.
Last issue:
Nachwuchsförderung – Herausforderung Wissenschaft
Vol. 26, No. 1-2, September 2015, ISSN 0949-2429
Download:
You can download the issues of Journal Hochschuldidaktik from 2001 onwards as pdf-files on Eldorado – the repository of TU Dortmund University.