Sude Pekşen is a research assistant at the Professorship of Higher Education since January 2017. Previously, she had been working as a graduate assistant at the chair. Sude Pekşen is a PhD student at the Department of Business and Economics, conducting a doctoral research project with the title "Higher Education Access and Digitalisation – Impact of Digitalisation on Higher Education Access in Germany".
Publications and Conference Contributions
Location & approach
The facilities of TU Dortmund University are spread over two campuses, the larger Campus North and the smaller Campus South. Additionally, some areas of the university are located in the adjacent "Technologiepark".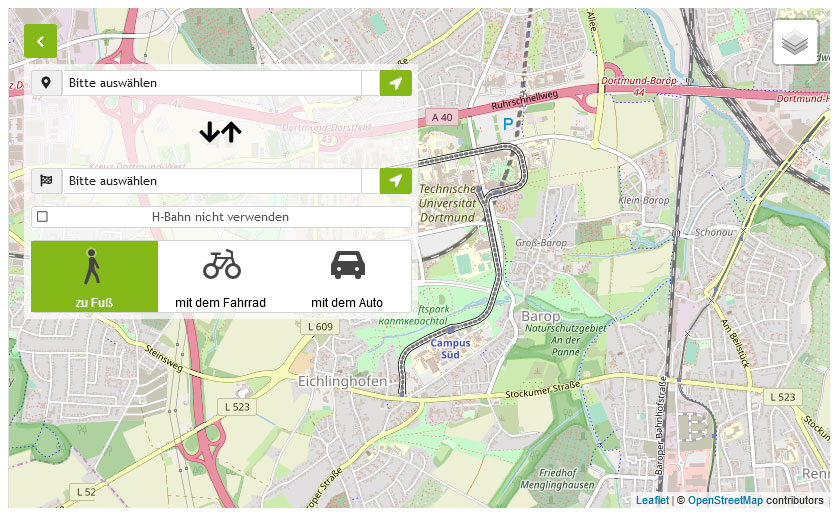 Zum Lageplan