Guest talk
Organizational Culture and the Transformation of Higher Education Institutions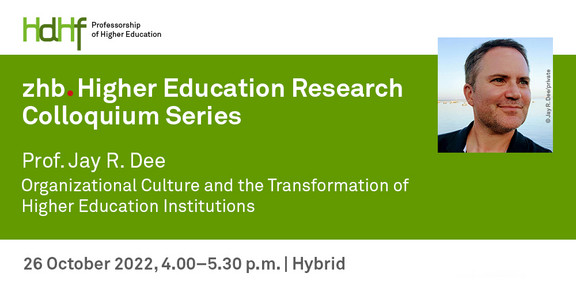 Guest talk by Prof. Jay R. Dee (University of Massachusetts Boston, USA)
26 October 2022, 4.00–5.30 p.m. (CEST) | Vogelpothsweg 78 (CDI building), room 114 | Online via Zoom
zhb Higher Education Research Colloquium Series
It is our pleasure to invite you to the guest talk by Prof. Jay R. Dee at the zhb Higher Education Research Colloquium Series. On Wednesday, 26 October 2022, Prof. Dee will give a talk titled "Organizational culture and the transformation of higher education institutions".
In his talk, Prof. Jay R. Dee explores how changes in culture towards corporatization displace traditional academic and social institution values. Based on a multi-level analysis, he then focuses on the question how these changes shape decisions on the purposes of higher education and the courses of action that higher education institutions take.
Location & approach
The facilities of TU Dortmund University are spread over two campuses, the larger Campus North and the smaller Campus South. Additionally, some areas of the university are located in the adjacent "Technologiepark".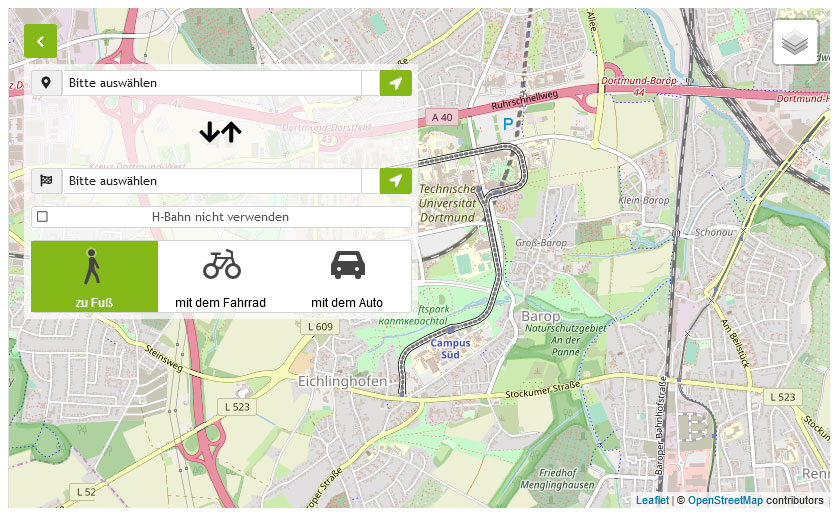 Zum Lageplan