Benjamin Schiller is is an external doctoral student at the Professorship of Higher Education. The topic of his doctoral thesis is "Governance of the third mission at a multi-campus university: the case of cooperative study programs".
Governance of the third mission at a multi-campus university: the case of cooperative study programs
Cooperative education is a phenomenon within Germany's system of higher education and takes on greater significance. The number of enrolled students increased as well as the demand of skilled work force on the side of profit and non-profit organizations. Official statistics show evidence to this fact. Cooperative education can be attributed to the general term "third mission". Cooperative study programs combine workplace training in a profit or non-profit organization with academic studies at a university. The study model is directly linked to the labor market and shows a complex stakeholder structure. Benjamin Schiller therefore studies in context of a dissertation how stakeholders influence the governance of the third mission at a multi-campus university in case of cooperative study programs. By using existing stakeholder-theories he analyses the role of stakeholders and their impact on governing the third mission at multiple levels. Based on qualitative case-studies the dissertation has the goal to investigate governance of the third mission regarding cooperative study programs more specific and wants to contribute to the governance debate in higher education research.
Benjamin Schiller works as project manager for the science division at the Dieter Schwarz Foundation in Heilbronn. The position includes the supervision and processing of current funding projects in the field of science as well as participation in the further development of strategic projects of the foundation. Benjamin Schiller graduated with a diploma degree in industrial engineering and management (2006) at the Stuttgart Media University and with a MBA degree at the Steinbeis University Berlin (2011).
German Society for Higher Education Research (GfHf)
Swiss Austrian German Simulation and Gaming Association (SAGSAGA)
Location & approach
The facilities of TU Dortmund University are spread over two campuses, the larger Campus North and the smaller Campus South. Additionally, some areas of the university are located in the adjacent "Technologiepark".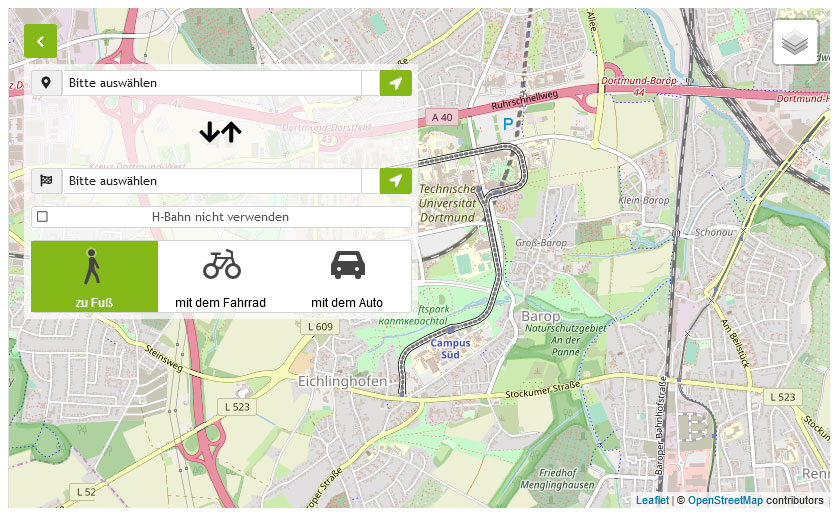 Zum Lageplan