Guest talk
Strategic Management of Universities in Transitional Societies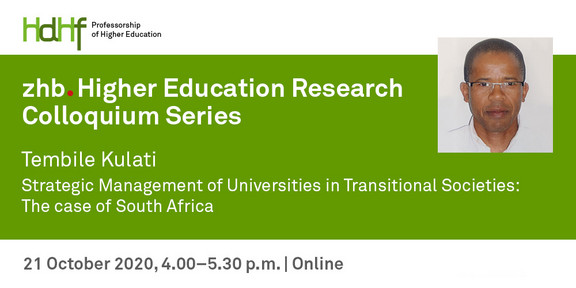 Guest talk by Tembile Kulati (University of Western Cape, South Africa)
21 October 2020, 4.00–5.30 p.m. | Online via video conference
zhb Higher Education Research Colloquium Series
It is our pleasure to invite you to the guest talk by Tembile Kulati at the zhb Higher Education Research Colloquium Series. On Wednesday, 21 October 2020, Mr Kulati will give a talk titled "Strategic Management of Universities in Transitional Societies: The case of South Africa".
In his talk, Tembile Kulati will present the findings of three case studies, showing how South African universities respond to external demands for transformation with a focus on equity and diversity, responsiveness to societal needs, while, at the same time, devising new ways of organizing and governing themselves internally in order to be more effective and relevant in a rapidly changing world.
Location & approach
The facilities of TU Dortmund University are spread over two campuses, the larger Campus North and the smaller Campus South. Additionally, some areas of the university are located in the adjacent "Technologiepark".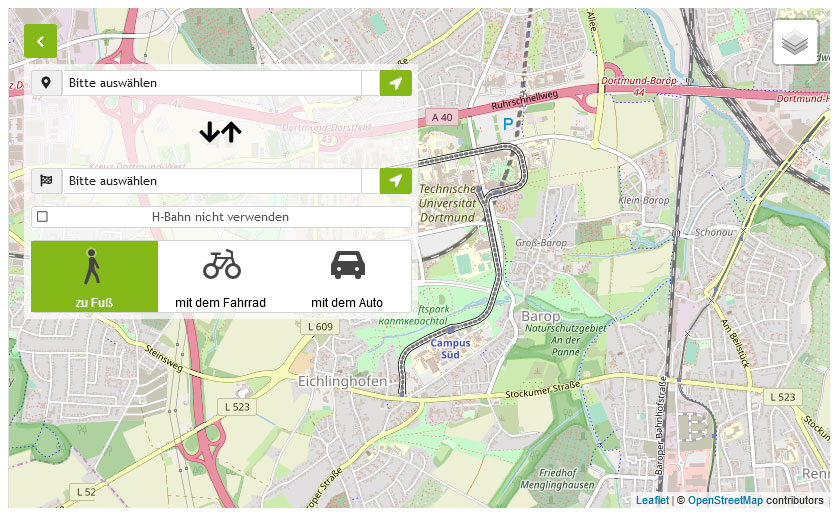 Zum Lageplan